Laurence Myers was born in London, England to Gerry and Alice Myers, the children of Russian and Polish Jewish Immigrants. His early years were spent in East Ham, where his parents ran a hairdressing salon.
In 1947, aged 11, the family moved to Finsbury Park, where Laurence's parents set up The Astoria Candy Stores – a small confectionery and tobacconist shop opposite the Astoria Cinema on Seven Sisters Road. This was later to become the famous 'Rainbow Theatre' music venue.
Laurence attended Holloway County Grammar School until the age of 16, when he left school to train as an Accountant, supplementing his studies by running a sweet stall on Sundays on Club Row Waste, an extension of the famous Petticoat Lane market in London's East End.
He qualified as an Accountant in 1960 and by 1962 had set up his own firm 'Goodman Myers and Co. Chartered Accountants', in partnership with Ellis Goodman.
Laurence's big break into the music business came in 1964, when he agreed to represent legendary record producer Mickie Most, who needed an accountant. Laurence went on to represent The Rolling Stones, The Beatles' Apple Corps, The Kinks and also worked with The Animals, Herman's Hermits, Jeff Beck and Peter Grant (Manager of Led Zeppelin) amongst others.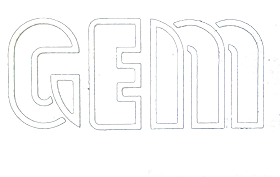 Laurence left Accountancy in 1970 to pursue a full-time career in music, setting up the Gem group of companies. Gem's first release was 'Love Grows (where My Rosemary Goes') a number 1 single and the first of many hits on the label. On the 1st of August that year, he signed the unproven David Bowie for records and management.
In 1972 Laurence joined forces with David Joseph's Toby Organisation, bringing The New Seekers into what was then called the Gem Toby Organisation or GTO.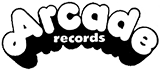 In 1972, Laurence also started Arcade Records, pioneering the concept of compilation albums. With offices in Germany and Holland, Arcade sold successful albums for The Rolling Stones, The Beatles, The Kinks, Hot Chocolate, The Beach Boys, The Everly Brothers, Johnny Cash and Diana Ross. The 'Elvis – 40 Greatest' album sold well over a million copies.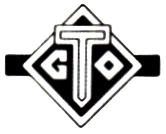 In 1974, Laurence went on to start another company, GTO Records, with Dick Leahy. This label signed Donna Summer, Heatwave, The Walker Brothers and Billy Ocean among others. It was a success and the company was eventually sold on to CBS.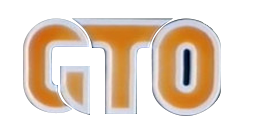 Alongside his music career, Laurence also set up GTO Films in 1974, a leading independent film distributor in the UK. In Hollywood, Laurence worked with the likes of Mel Brooks, Anthony Quinn, Jacqueline Bisset, Ray Winston and Kurt Russell, producing and distributing films such as 'Elvis' the biopic; 'Birth of The Beatles'; 'Diversion' (the short film Fatal Attraction was based on); Hazel O'Connor's 'Breaking Glass'; 'The Greek Tycoon', 'Scum', 'The Wanderers' and 'Picnic at Hanging Rock'.

In 1980, Laurence went into theatre production, opening shows in London's West End as well as on Broadway with stars including Peter O'Toole, Gene Wilder, Daryl Hannah, Kathleen Turner, Adam Faith, John Barrowman, David Soul, Juliet Stevenson, Tom Conti, Stephanie Powers and Penelope Wilton.
In 2010, Laurence co-produced 'End of The Rainbow' for the West End, which opened on Broadway in 2012. He is now Executive Producer of the feature film based on the play. 'Judy', starring Renée Zellweger as Judy Garland, begins filming in 2018.